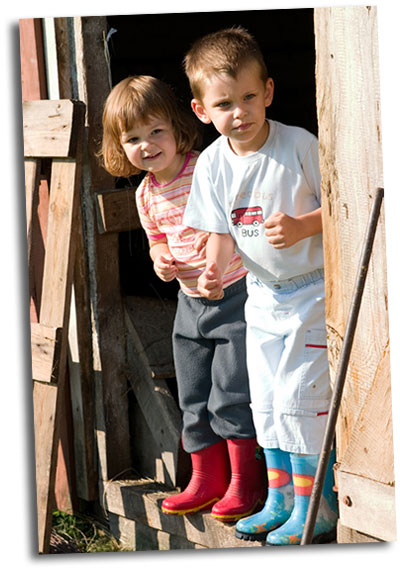 People often ask us what they should pack when visiting the Farm so we've compiled a list:
Old boots/shoes – for barnyard tours. Not your everyday shoes!
Extra towels – in case it rains or someone falls into the pond.
Warm clothes – for potentially cool evenings.
Flashlights – it can get pretty dark out there at night. Besides, they're fun!
Something to do if it rains – books, games, cards, etc.
First aid kit – just in case.
Bug Repellant – if you're especially sweet
B.Y.O.B. – if desired. It's not easy to find in this neck of the woods.
Sports Equipment – fishing gear, hiking boots, cross country skis, etc.
For the dormitory cabins:
Bed linens & pillows – sleeping bags are easiest; however, all beds in dormitory cottages are single size, so pack bedding accordingly.
Bath towels & wash cloths – and a few extra can't hurt.